Understanding and treating Narcissistic and Antisocial Personality Disorder with EMDR 
with Dolorès Mosquéra
Friday 23 and Saturday 24 May 2014
Paris
in English, translated into French by Jenny Ann Rydberg
Narcissist and antisocial personality disorders are associated with lack of empathy and many problematic behaviors. Both types of personalities share a self-centered profile that and a (sometimes only apparent) lack of concern about the suffering that they can cause in other people. People characterized by lack of empathy and selfishness are usually considered difficult to treat and poor candidates for psychotherapy (even untreatable) but many cases can be treated effectively with EMDR. Being able to identify (and reprocess) the etiological experiences at the roots of the symptoms is crucial for an adequate case conceptualization.
To conceptualize EMDR therapy in these cases it is important to understand the developmental pathways from early experiences to present problems. Narcissism and antisocial features can be final outcomes of a neglecting environment, chronic abuse or other adverse experiences. In narcissism it can even be related to excessive appraisal. A variety of attachment disturbances with primary caregivers can lead to lack of empathy and self-centeredness. All these aspects and the complexity of therapeutic relationship in narcissistic and antisocial personalities will be reviewed in this presentation linking theory and case examples. Video cases will be shown to illustrate case conceptualization and treatment methods.
Goal
Narcissistic and Antisocial Personality Disorders are in many cases trauma-based disorders. Students will be able to understand Narcissism and Antisocial Personality from a trauma perspective; as a presentation of early complex traumatization.
Special interest will be placed on relevant aspects for the history taking and how present symptoms can be linked to traumatic events (triggers)
Relational difficulties and defences are key aspects in the treatment of personality disorders and their management will be one of the objectives of this workshop
Treatment and conceptualization of these complex cases will be explained with the necessary adaptations of the EMDR procedures for narcissistic and antisocial personality disorders.
Methodology / Teaching methods

Case examples
Video cases
The theory will be illustrated through case examples. Videos of interviews and clinical sessions will be showed, maintaining an interactive dialogue with the audience, where theoretical concepts will be exemplified and discussed with the participants
Public

EMDR practitioners certified or in training (theoretical level 1 made).
Pre-program
Given subject to change
Part 1
Phase 1 in narcissistic personalities
Phase 1 in antisocial personalities
Overt clinical manifestations
Covert clinical manifestations
Victims and perpetrators: a simplistic view?
Part 2
Phase 2 with narcissistic and antisocial clients
Identifying and approaching defense mechanisms in narcissistic and antisocial personalities
Specific aspects of the therapeutic relationship
Managing the therapist's countertransference
Part 3
Working with self-care patterns: special adaptations for narcissism and antisocial clients
Phases 3-8. Adapting EMDR procedures for narcissistic and antisocial personalities
Specific interventions
Part 4
Conceptualization and case examples
Part 5
Understanding the DSM criteria from the EMDR perspective
BPD and Theory of Structural Dissociation. A brief review
Identifying targets and treatment planning for BPD and complex trauma
The Borderline dilemma: I hate you, don't leave me (case example)
Speaker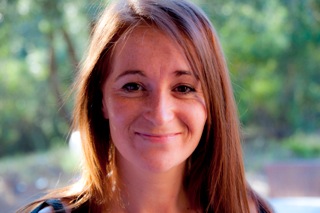 Dolores Mosquera is psychologist and psychotherapist. She is the director of three Private Practice Clinics, specializing in the treatment of Personality Disorders, complex trauma and dissociation. She has been trained in several psychotherapeutic approaches and is an EMDR Europe Supervisor and Facilitator. She has extensive teaching experience, leading seminars, workshops and lectures throughout Spain and Europe. She is a member of EMDR Europe, ESSPD, ISST-D, ESTD and serves with a Suicide Prevention Program. She has published 12 books and many articles on personality disorders, complex trauma and dissociation and is a recognized expert in this field.
She is the author of the recently published book "EMDR and Dissociation: The Progressive Approach" where many relevant authors from the EMDR field have collaborated.
Traduction : Jenny Ann Rydberg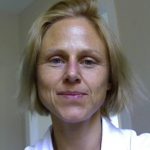 The French translation is provided by Jenny Ann Rydberg, psychologist, EMDR practitioner and supervisor certified EMDR.
Continuing Education Credits
Credits theoretical and / or practical granted by the Commission for Continuing Education of the EMDR Association France : 1 hour = 1 credit, 12 credits for this training
Schedule and duration

Duration : 2 days – 12:00
Schedule : to be confirmed, given subject to change
Friday : 9:30 to 12:30 (with a break of 30 minutes) and from 14h00 to 18h30 (with a break of 30 minutes)
Saturday : 9:00 to 12:30 (with a break of 30 minutes) and from 14.00 to 17.00 (with a break of 30 minutes)
Location

Training takes place at the FIAP Jean Monnet
30 rue Cabanis – 75014 PARIS
Metro : Glacière / Denfert-Rochereau
In the heart of Paris on the left bank, 14th arrondissement, between the Place Denfert Rochereau and the Place d'Italie.
From Roissy Charles-de-Gaulle airport, take the RER B line towards Place Denfert Rochereau
From Orly airport, take the Orly bus service until the Denfert Rochereau terminal. The closest metro station is Glacière
Directional Map : http://www.fiap.asso.fr/directional-map.html
Registration for non-French EU
Registration takes place later than 15 days before the training.
The number of places is limited, we suggest you register at the earliest.

Registration by mail ou e-mail

: a booking form can be downloaded here : registration

Online Registration

: You can register online. Click here to register online. Thank you click on the button « New Registration ». Then the registration form will be in English.

Participants receive a registration confirmation by email.
Validation and certification
The validation of the training requires the presence and active participation in the entire program.
A certificate of attendance is awarded to participants at the end of training.
Payments
Individual support

: early bird : € 455 or standard rate : € 495

Supported by a legal person

: € 590 (price 2014). Participants wishing to take their seminar supported by a structure include the names and contact details of it in their application.
The Early Bird rate will finish three months before the training and Standard Rate will finish 15 days before the training.
All payments are requested in euros (€) only.
Fees include : teacher training, educational materials, coffee breaks. They do not include accommodation, transport, meals.
Payment can be made by bank transfer, cheque or credit/debit card (from mid-February 2014).
Cheque : Please make euros cheques payable to Institut Français d'EMDR and send to Institut Français d'EMDR – 30, place Saint Georges – 75009 Paris – France.
Bank tranfer : in euros ** Please use your name as a reference ** Account name: ESSENTIA CONSEILS  – Bank address : CIC PARIS BOSQUET – 16 T avenue Bosquet – 75007 Paris – France – IBAN : FR76 3006 6100 9100 0109 2690 179 – Swiftbic: CMCIFRPP. Please ensure payment includes all bank charges
Cancellation policy
Once registration is confirmed and up to 1 month before training, cancellation is subject to payment of 30% of training costs, as compensation, with a minimum of € 50 and a maximum of € 1,200. The full price of the training will be due if cancellation received less than one month before the start of training.. All cancellation requests must be made in writing to Institut Français d'EMDR.