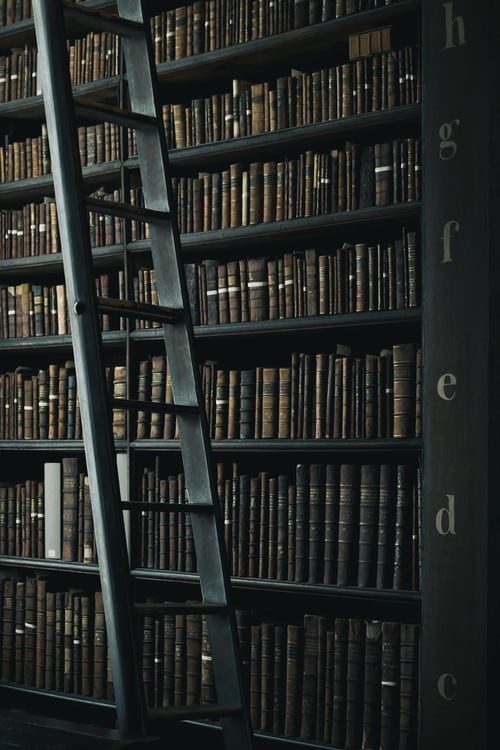 Bibliographie La relation thérapeutique en EMDR
Mis à jour le 17 janvier 2022
Une bibliographie des principales publications sur le thème de la relation thérapeutique en EMDR
(liste non exhaustive)
Bedeschi, L. (2018, June). Integrated approaches in psychotherapy : Use of the therapeutic relationship as trauma revealing tool. In EMDR Association with other psychotherapies. Presentation at the 19th EMDR Europe Conference, Strasbourg, France
Boterhoven de Haan, K.L., Lee, C.W., Correia, H., Menninga, S., Fassbinder, E., Köehne, S., & Arntz, A. (?) Patient and Therapist Perspectives on Treatment for Adults with PTSD from Childhood Trauma, J Clin Med. 2021 Mar 1;10(5):954., 10.3390/jcm10050954. PMID: 33804440; PMCID: PMC7957589. Présentation de cet article en français
Cook, J. M., Biyanova, T., & Coyne, J. (2009). Comparative case study of diffusion of eye movement desensitization and reprocessing in two clinical settings: Empirically supported treatment status is not enough. Professional Psychology: Research and Practice, 40(5), 518–524.
Contamin, E. (2018, June). Psychoeducation in EMDR. Poster presented at the 19th EMDR Europe Conference, Strasbourg, France
Cotter, P., Meysner, L., & Lee, C. W. (2017). Participant experiences of eye movement desensitization and reprocessing v. cognitive behavioral therapy for grief: Similarities and differences. European Journal of Psychotraumatology, 8, 1–10.
Dellucci, H. (2016, June). EMDR for stuck cases. How to use EMDR safely even then. Presentation at the at the 17th EMDR Europe Association Conference, The Hague
Dellucci, H (2009) Les neurones miroirs : une nouvelle clé pour comprendre les traumatismes transmis ?, Cahiers critiques de thérapie familiale et de pratiques de réseaux 2/2009 (n° 43) , p. 197-216
De Jongh, A., Resick, P., Zoellner, L., van Minnen, L., van Minnen, A., Lee, C., Bicanic, I. (2016). Critical analysis of the current treatment guidelines for complex PTSD in adults. Depression and Anxiety, 00, 1–11.
DiGiorgio, K. E., Arnkoff, D., Glass, C. R., Lyhus, K. E., & Walter, R. C. (2004). EMDR and theoretical orientation: How therapists integrate eye movement desensitization and reprocessing into their approach to psychotherapy. Journal of Psychotherapy Integration, 14(3), 227–252.
DiNardo, J., & Marotta-Walters, S. (2019). Cultural themes and discourse in EMDR therapy. Journal of EMDR Practice and Research, 13(2), 111–123.
Dworkin (2005) EMDR and the relational impérative – The therapeutic relationship in EMDR treatment.
Voir notamment les articles suivants en français : l'impératif relationnel dans l'EMDR, de l'alliance de travail et de la relation thérapeutique, Comment utiliser l'EMDR de manière relationnelle dans la pratique clinique quotidienne, s'adapter en fonction des événements de vie du patient, l'intersubjectif dans chacune des huit phases de l'EMDR, comment les aspects relationnels sont utilisés différemment en EMDR par rapport à d'autres thérapies, quatre variables de la relation thérapeutique…
Dworkin, M. (2008, June). Using the therapeutic relationship in EMDR with patients with complex PTSD. Presentation at the 9th EMDR Europe Association Conference, London, England
Dworkin, M. (2008, September). Advanced clinical strategies for clients with complex PTSD and dissociation. Presentation at the 13th EMDR International Association Conference, Phoenix, AZ
Dworkin, M. (2009, June). Solving transference and countertransference with dissociative disorders in EMDR. Presentation at the 10th EMDR Europe Association Conference, Amsterdam, The Netherlands
Dworkin, M. (2009, August). Solving transference and countertransference with dissociative disorders in EMDR. Presentation at the 14th EMDR International Association Conference, Atlanta, GA
Dworkin, M. (2009, August). Attachment, attunement, and resonance in EMDR. Presentation at the 14th EMDR International Association Conference, Atlanta, GA
Dworkin, M. (2010, March). Solving transference and counter-transference with dissociative disorders in EMDR. Presentation (M. Paterson, Chair) at the 8th EMDR Association UK & Ireland Annual Conference & AGM, Dublin, Ireland
Dworkin, M. (2010). The clinician self-awareness questionnaire in EMDR. In M. Luber (Ed.), Eye Movement Desensitization and Reprocessing (EMDR) Scripted Protocols: Special Populations (pp. 617-624). New York, NY: Springer Publishing Co
Dworkin, M., & Errebo, N. (2011). [Rupture and repair in the EMDR client/clinician relationship: Now moments and moments of meeting]. Journal of EMDR Practice and Research, 5(4), E74-E85. doi:10.1891/1933-3196.5.4.E74. French Présentation de cet article en français
Dworkin, M. (2013, September). Relational EMDR ? The next generation. Presentation at the 18th EMDR International Association Conference, Austin, TX
Edmond, T., Rubin, A., & Wambach, K. (1999). The effectiveness of EMDR with adult female survivors of childhood sexual abuse. Social Work Research, 23, 103–116.
Edmond, T., Sloan, L., & McCarty, D. (2004). Sexual abuse survivors' perceptions of the effectiveness of EMDR and eclectic therapy. Research on Social Work Practice, 14(4), 259–272.
Eichfeld, C., Farrell, D., Mattheß, M., Bumke, P., Sodemann, U., Ean, N., Phoeun. B … Mattheß, H. (2018). Trauma stabilisation as a sole treatment intervention for post-traumatic stress disorder in Southeast Asia. The Psychiatric Quarterly. doi: 10.1007/s11126-018-9598-z
Farrell, D., Keenan, P., Knibbs, L., & Hicks, C. (2013). A Q-methodology evaluation of an EMDR Europe HAP facilitators training in Pakistan. Journal of EMDR Practice and Research, 7(4), 174–185.
Goldberg, A. (2010, October). Relational affect regulation: An integrative protocol for complex trauma surviviors. Presentation at the International Society for the Study of Trauma and Dissociation 27th Annual International Conference, Atlanta, GA
Goldberg, A. (2014, September). Relational affect regulation for complex trauma survivors. Presentation at the 20th EMDR International Association Conference, Denver, CO
Greenwald, R. (1994). The therapeutic relationship and EMDR. EMDR Network Newsletter, 4(1), 10-11
Hase M. (?) The Structure of EMDR Therapy: A Guide for the Therapist, Front Psychol, 12, 660753, 10.3389/fpsyg.2021.660753 Présentation de cet article en français
Hase, M. (2021, April). Instant resource installation and extensive resource installation – Two novel techniques for resource installation in EMDR therapy – Theory, description and case report. European Journal of Trauma & Dissociation. doi:10.1016/j.ejtd.2021.100224
Horne, B., & Geller, S. (2016, April). Clinical primer: Translating polyvagal theory for use with EMDR therapy. Presentation at the EMDR Association of Canada Conference, Toronto, ON, Canada. Clinical primer: Translating polyvagal theory for use with EMDR therapy
Hurn, R., & Barron, I. (2018). The EMDR integrative group treatment protocol in a psychosocial program for refugee children: A qualitative pilot study. Journal of EMDR Practice and Research, 12(4), 208–223.
Laliotis, D. (2017, June). Healing attachment wounds with EMDR therapy. Presentation at the 18th EMDR Europe Association Conference, Barcelona, Spain
Laub, B. (2015, August). A dialectical perspective in EMDR therapy – Theory and practice. Presentation at the 20th EMDR International Association Conference, Philadelphia, P
Laub, B. (2017, April). What happens when opposites meet ? The contribution of a dialectical perspective to the AIP model. In EMDR techniques and strategies (Tri Iswardani Sadatun, Chair). Presentation at the 3rd EMDR Asia International Conference, Shanghai, China
Leeds, A., Gonzalez, A., & Mosquera, D. (2013, September). Frequent problems using EMDR in the spectrum from novice to experienced EMDR clinicians. Presentation at the 18th EMDR International Association Conference, Austin, TX
Liotti G (2015) Psychothérapie inspirée de la théorie de l'attachement : Une perspective basée sur la théorie de l'évolution des systèmes de motivation, revue Attaccamento e Sistemi Complessi (Attachment and Complex Systems
Marich, J. (2010). EMDR in addiction continuing care: A phenomenological study of women in early recovery. Psychology of Addictive Behaviors, 24(3), 498–507.)
Marich, J. (2012, October). What makes a good EMDR therapist: Exploratory findings from client-centered inquiry. Journal of Humanistic Psychology, 52(4), 401?422. doi:10.1177/0022167811431960 Présentation en français de cet article
Marsden, Z., Lovell, K., Blore, D., Ali, S., & Delgadillo, J. (2017). A randomized controlled trial comparing EMDR and CBT for obsessive–compulsive disorder. Clinical Psychology & Psychotherapy. 25(1): e10–e18. https://doi.org//10.1002/cpp.2120
Matthess, H., & Chandasiri, P. (2014, January). Attachment problems in childhood and consequences for therapeutic relationships mirrored in transference and countertransference. Preconference presentation at the 2nd EMDR Asia International Conference, Manilla, The Philippines
Norcross, J. C. (2007, September). Psychotherapy relationships that work: Evidence-based practices in EMDR. Presentation at the 12th EMDR International Association Conference, Dallas, TX
Parnell, L. (2012, June). Integrating an attachment repair orientation into EMDR treatment for clients with relational trauma. Presentation at the 13th EMDR Europe Association Conference, Madrid, Spain
Piedfort-Marin, O. (2017, June). Counter-transference in the EMDR psychotherapy. Presentation (Eva Münker Kramer, Chair) at the 18th EMDR Europe Association Conference, Barcelona, Spain
Piedfort-Marin, Olivier. (2018). Transfert et Contre-transfert dans la Thérapie EMDR. Journal of EMDR Practice and Research. 12. 158-172. 10.1891/1933-3196.12.4.E87.
OM, P. (2020, January). Understanding client's belief system helping treatment process. Paper presented at the 4th EMDR Asia International Conference, Bangkok, Thailand
Parnell, L. (2018, April). Attachment focused EMDR: A client-centered therapy for healing childhood trauma and neglect. Keynote presented at the EMDR Canada Annual Conference, Québec City, QC
Ricci, R. J., & Clayton, C. A. (2008). Trauma resolution treatment as an adjunct to standard treatment for child molesters. Journal of EMDR Practice and Research, 2(1), 41–50.
Ricci, R. J., Clayton, C. A., & Shapiro, F. (2006). Some effects of EMDR on previously abused child molesters: Theoretical reviews and preliminary findings. Journal of Forensic Psychiatry and Psychology, 17, 538–562.
Shapiro, F. (2018). Eye movement desensitization and reprocessing therapy: Basic principles, protocols, and procedures (3rd ed.). New York, NY: The Guilford Press.
Spierings, J. (2013, April). [Why therapeutic relationship, we do have the protocol?]. Presentation at the 7th Vereniging EMDR Nederland Conference, Nijmegen, The Netherlands. Dutch
Spierings, J. (2016, June). Masterclass 'Troubleshooting in EMDR. » Preconference presentation at the at the 17th EMDR Europe Association Conference, The Hague
Steffens Nathalie (2017) L'ajustement du thérapeute : ce que nous apprend l'étude des objets discursifs dans les phases 3 et 4 du protocole de la psychothérapie EMDR, thèse sous la direction de Cyril Tarquinio et de Frédéric Verhaegen, soutenue le 27-11-2017, à l'Université de Lorraine
Whitehouse, J. (in press). What do clients say about their experiences of EMDR in the research literature? A systematic review and thematic synthesis of qualitative papers. European Journal of Trauma and Dissociation. 3(1), 17–21https://doi.org/10.1016/j.ejtd.2019.03.002
Wise, A., & Marich, J. (2016). The perceived effects of standard and addiction-specific EMDR therapy protocols. Journal of EMDR Practice and Research, 10(4), 231–244.
World Health Organization. (2013). Assessment and management of conditions specifically related to stress mhGAP Intervention Guide Module.. Geneva, Switzerland: Author. Retrieved fromhttp://apps.who.int/iris/bitstream/10665/85623/1/9789241505932_eng.pdf?ua=1
Wizansky, B., & Sadeh, E. B. (2016, June). Treating the whole child – Integrating child psychotherapies into the AIP/EMDR model. Preconference presentation at the at the 17th EMDR Europe Association Conference, The Hague
En savoir plus
Formation(s) : Relation thérapeutique – Stratégies relationnelles pour traiter les patients souffrant de traumas difficiles
Dossier(s) : La relation thérapeutique en EMDR